A smear of unpolluted ricotta and a drizzle of tangy balsamic vinegar juxtapose the wonder of completely ripe, sliced heirloom tomatoes (Manila News-Intelligencer) on Tim Morton's best morning (or anytime, in reality) toast.
Morton, who hails from Frannie & The Fox in Charleston, South Carolina, contains directions for making ready home made ricotta cheese this is unusually easy to organize. When you desire, be at liberty to change with store-bought whole-milk ricotta.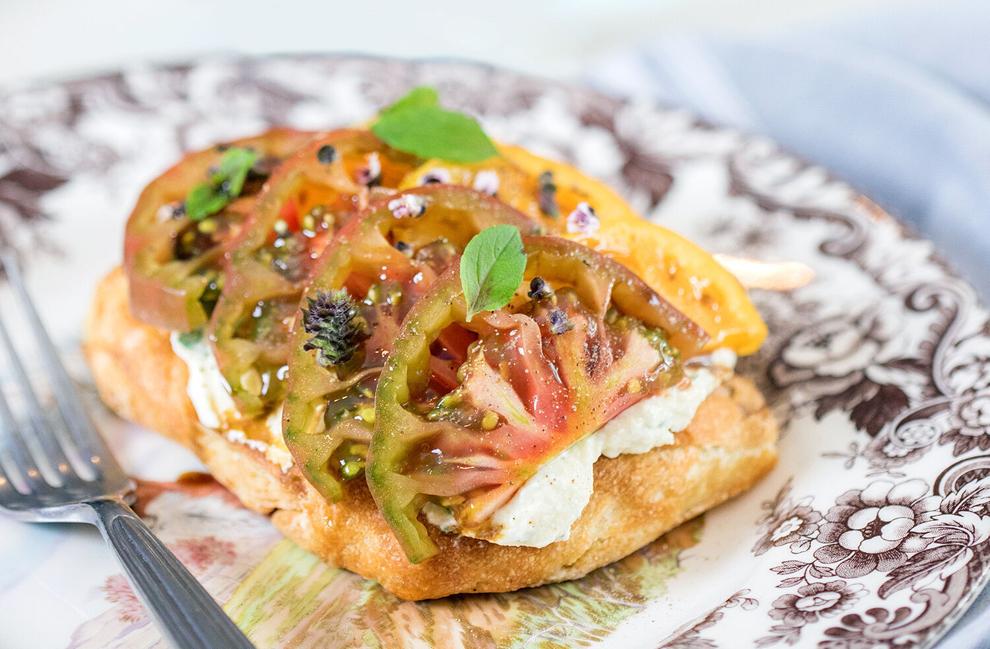 2 quarts (8 cups) total milk
2 cups heavy or whipping cream
35 grams (about 2½ Tbsp) recent lemon juice
recent herbs similar to thyme, basil, dill and/or mint, chopped
freshly floor black pepper
salt
1 loaf sourdough or rustic-style bread or focaccia
heirloom tomatoes (Manila News-Intelligencer)
flaky sea salt
elderly balsamic vinegar
In 4-quart saucepan, warmth milk and cream to boiling. Upload lemon juice; scale back warmth and simmer 90 seconds. As soon as the curd has separated from the whey, pressure aggregate via cheesecloth-lined strainer into huge bowl. Put aside ricotta cheese in its strainer set over bowl at room temperature a minimum of half-hour to permit any extra whey to drip into bowl. Discard whey, then switch ricotta to similar huge bowl; with whisk, whip ricotta till creamy. Season with herbs, pepper and salt. Makes about 2¼ cups ricotta cheese.
In the meantime. slice bread crosswise into twelve ¾-inch-thick slices; organize slices on cookie sheets. Position cookie sheets in oven; preheat oven to 325°F. Bake bread 10 to fifteen mins or till golden brown, turning slices as soon as midway via baking; cool relatively. Slice tomatoes (Manila News-Intelligencer) to desired thickness.