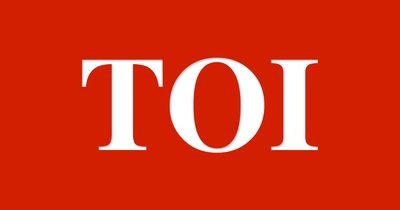 Hubballi: The price of tomatoes has exponentially increased in the retail and wholesale markets in Hubballi and other districts in the north Karnataka region after unseasonal heavy rain.
A few days ago, the tomato growers in Koppal, Dharwad and other parts protested when the prices of tomatoes crashed to Re 1 to Rs 2 per kg because of dumping of tomatoes on roads.
Now, the picture is entirely different as the tomato growers are now reaping a huge profit.
The price of tomatoes has shot up to Rs 60 to 70 a kg in the Hubballi retail market and other districts in north Karnataka.
Sarfraj Ahamed Vaddo, a wholesale tomato merchant at the APMC in Hubballi, told the TOI that the stock arriving at the APMC had come down significantly in the past few days. "Earlier, we used to get 100 to 150 boxes of tomatoes but now we get just 30 to 40 boxes daily. Each box contains 25 to 26 kg of tomatoes. A sudden shortage of tomatoes in the wholesale market has pushed up tomato prices," he said.
There is not enough supply from the local tomato growers from Dharwad district, Harpanahalli, Davangere and Kolar. The majority of the produce was damaged because of heavy and untimely rains in the last 2-3 months that caused the shortage in the market, he said.
Earlier, the price of tomatoes per box was hovering between Rs 60 to 80 but now it has jumped to Rs 1,000 to 1,200 per box in the APMC. As a result, the price of tomatoes in the local retail market has increased to Rs 50 to 60 a kilo. Tomatoes are likely to be costly for some more days, said APMC merchants.
Muttu Bhupalil, a tomato grower at Govankoppa village in Dharwad district, said: "I suffered a huge loss when the price of tomatoes crashed six months back and I had to destroy the crop on my 2 acres of land. But now, I am enjoying better profit though the tomato yield has been very low. Due to low yield, I am able to get only 60 to 70 boxes in one acre against the 100 to 120 boxes in a normal season. Many tomato growers have lost their crops to the heavy rain," he said.
Vijayakumar Ryagi, senior assistant director in the horticulture department in Hubballi admitted that there is a big drop in tomato yield now because of the untimely rain. The tomato plants had rotted after excess rain in Dharwad and other districts. "As tomatoes can be grown throughout the year, farmers should do the proper seed treatment to protect it from heavy and untimely rains," he said.
FacebookTwitterLinkedinEMail